4

th

GPN Global Webinar
Participation is free 
Registration is required (limited places on Zoom): https://bit.ly/38pjr2F
Tuesday 7 June 2022
12.00 – 18.00 (CET Rome)
11.00 – 17.00 (UTC London)
06.00 –  12.00 (EDT New York)
13.00 – 19.00 (EEST Athens)
13.00 – 19.00 (EAT Kampala)
15.30 – 21.30 (IST New Delhi)
17.00 – 23.00 (WIB Jakarta) 
17.00 – 23.00 (CST Beijing)
Second Session
15.30 – 18.00 (CET Rome)
14.30 – 17.00 (UTC London)
09.30 –  12.00 (EDT New York)
16.30 – 19.00 (EEST Athens)
16.30 – 19.00 (EAT Kampala)
19.00 – 21.30 (IST New Delhi)
20.30 – 23.00 (WIB Jakarta) 
20.30 – 23.00 (CST Beijing)
Elisa
Scotti
Professor / University of Macerata GPN Steering Committee IGHER (EPLO) Advisory Council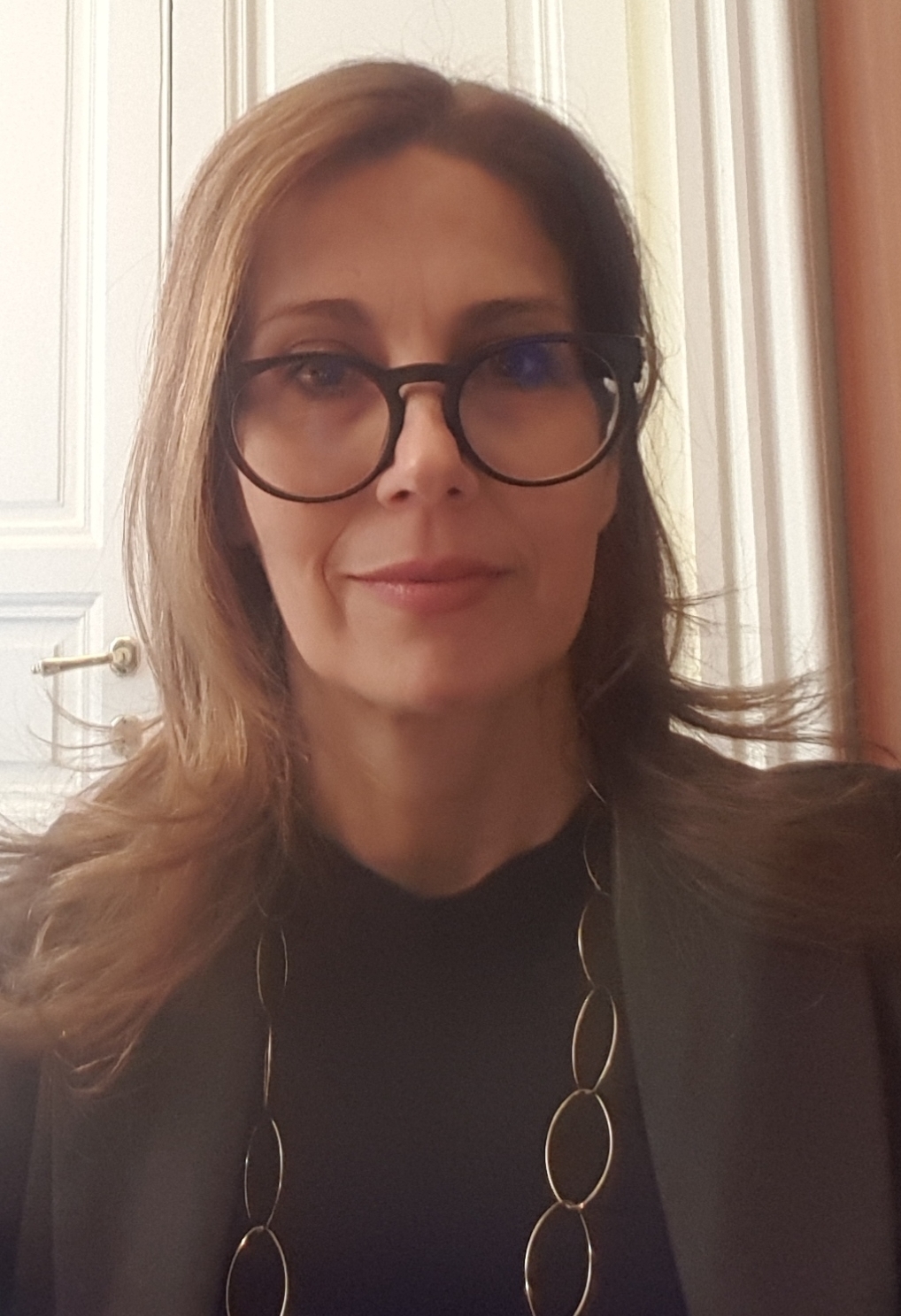 Professor / University of Macerata
GPN Steering Committee
IGHER (EPLO) Advisory Council
Matteo
Gnes
Professor / University of Urbino Carlo Bo Director IGHER (EPLO) GPN Coordinator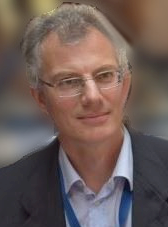 Professor / University of Urbino Carlo Bo
Director IGHER (EPLO)
GPN Coordinator
Denita
Cepiku
Associate Professor / University of Tor Vergata GPN Steering Committee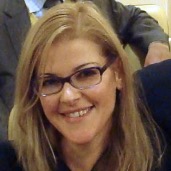 Aggregate Professor Of Public Management. Denita has been visiting professor at the York University (European Union Centre of Excellence), Toronto, Canada, in 2011. Her main research interests are in the areas of collaborative governance (network management and co-production), cutback management, strategic performance management, comparative public management reform, administrative capacity building and public sector reform in developing and transition countries. Her publications have appeared in academic journals such as Public Management Review, Public Administration and Development, Public Money & Management, International Review of Administrative Sciences, International Journal of Public Administration, International Public Management Review, International Journal of Public Sector Management, Journal of Management and Governance, Croatian and Comparative Public Administration, South Asian Water Studies, Transylvanian Review of Administrative Sciences.
She is board member of the International Research Society for Public Management (IRSPM), of which she has chaired and hosted the 2012 conference in Rome. She is chair of the European Academy of Management (EURAM) Strategic interest group on Public Management. Denita has been nominated member of the OECD Associate Group on the Observatory of Public Sector Innovation in 2012.
Paolo
Iamicelli
Professor / Trento University WHO Covid-19 Litigation Project
Paola Iamiceli is Full Professor of Private Law at the Faculty of Law of the University of Trento (Italy). She earned her Law degree at the University of Rome in 1995, her LLM at the University of Chicago (in 1999) and her PhD in the Law of Obligations at the University of Ferrara (in 2000). She has been a member of several research project groups at EU and international level, including a Working Group set by the International Institution for the Unification of Private Law (UNIDROIT) and the Food and Agriculture Organisation (FAO) on Contract Farming. She is currently part of two EU judicial training programmes in the area of protection of fundamental rights.
Aristide
Police
Professor/ Luisa University - IIAS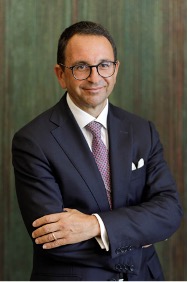 Professor Aristide Police has an extensive and all-round experience in all sectors of administrative law. He is listed in the highest sector rankings, such as "Hall of Fame" (Legal500) and "Star Individual" (Chambers). He is particularly experienced in the field of public procurement and concessions, public law economics, privatisation of public companies, relations with independent administrative authorities, administrative litigation, proceedings before Italian Supreme Audit Institution and economic and infrastructural planning, as well as EU policies and funding. Professor Police's academic career is equally significant. He is currently Professor of Administrative Law at the LUISS "Guido Carli" University, having previously held the same position at "Tor Vergata" University in Rome and at the University of Teramo. At the same time, he was appointed Adjunct Professor at the Law School of China University of Political Science and Law in Beijing. He is an Alumnus of the London School of Economics and Political Science. He has been a member of the Board of Auditors of the Italian President of the Republic's Office, of the Commission for access to administrative documents at Italy's Prime Minister's Office and of several Ministerial Commissions, including, most recently, the commission for the drafting of the new Regulation implementing the Italian Code of Public Contracts. He has been a Director of public and private companies, including as Chairman of Alitalia (2006-2008). In 1993, he was admitted to the bar and in 2001, to practice before the Italian Supreme Court.
Martina
Conticelli
Professor / University of Tor Vergata IGHER (EPLO) Advisory Council GPN Coordinator
Martina Conticelli is Professor of Administrative Law at Tor Vergata  University, School of Economics, where she is currently teaching  Introduction to Public Law, European Administrative Law, and Global Administrative Law. Formerly Director of the Master in Regulation and competition at the School of Economics, she is Deputy-Director of the  Management and Law Department where she is also Coordinator of the Phd  program on Teoria dei contratti dei servizi e dei mercati. She is  responsible for the Tor Vergata Unit, as Third Beneficiary within the  CoCEAL, project, Principal Investigator G. della Cananea, awarded the ERC grant, 2015-H2020 on The Common Core of European Administrative  Laws (2016-). She is Member of the Advisory Council of the Institute for Global Health Emergencies Response (IGHER), member of the  European Group of Public Law (EGPL) and she seats in the Faculty board  of the European Law and Governance School, Eplo, Athens.She wrote about competition and regulation in services of general  economic interest, privatizations and liberalizations, global governance. recent works include participation and procedural  requirements in global procedures, and European administrative  procedures.
Her research interests now focus on Regulatory expropriation, Global  and European Administrative Law, Health Care
Michel
Prieur
Professor Emeritus of Law / University of Limoges President / International Center for Comparative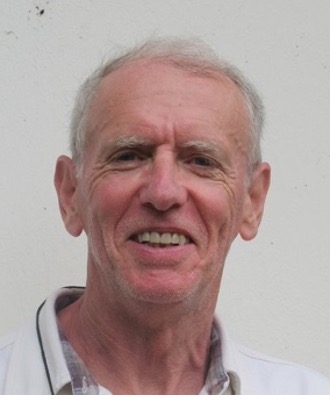 Michel Prieur - Keynote Speech "The Draft Convention on Pandemics"
Professor Emeritus at the University of Limoges and Honorary Dean of the Faculty of Law and Economic Sciences of Limoges, President of the International Center for Comparative Environmental Law and Scientific Director of the Centre de recherches interdisciplinaires en droit de l'environnement, de l'aménagement et de l'urbanisme
Tracey
Evans Chan
Associate Professor Director / Law Academy - National University of Singapore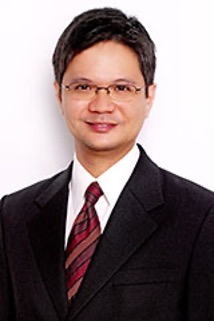 Tracey Evans Chan - "Health Care System Response in SINGAPORE"
Tracey Evans Chan specializes in biomedical law and ethics. He has published in the field both locally and internationally, and served in a number of Singapore expert committees on matters such as surrogacy, transplant ethics, human-animal combinations in biomedical research and mitochondrial germline modification. Professionally, he was called to the Singapore Bar in 1998 and then spent two years clerking for the Supreme Court of Singapore before joining academia. He concluded a year-long secondment to the Singapore Ministry of Health as a Deputy Director in the Regulatory Policy and Legislation Division in 2015, where he assisted in the policy work on the Human Biomedical Research Act 2015. He currently sits on the Singapore Ministry of Health's National Medical Ethics Committee and Advisory Committee on Restricted Research under the Human Biomedical Research Act, and is also a member of the NUS Institutional Review Board
Hsu
Li Yang
Vice Dean for Global Health Saw Swee Hock School of Public Health National University of Singapore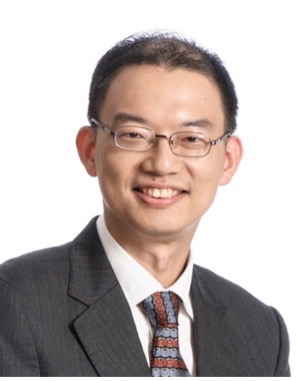 Hsu Li Yang - "Health Care System Response in SINGAPORE"
Dr Li Yang Hsu is an infectious diseases physician who is currently Vice Dean of Global Health and Head of the Infectious Diseases Programme at Saw Swee Hock School of Public Health, National University of Singapore (NUS). He is also Associate Director of the Singapore Centre for Environmental Life Sciences Engineering, a Research Centre of Excellence on biofilms and microbial communities based jointly at Nanyang Technological University and NUS. He has been involved in COVID-19 expert advisory roles in Singapore, and also in research and public education throughout the different phases of the pandemic.
Li
(Stephen) Du
Assistant Professor / Faculty of Law University of Macau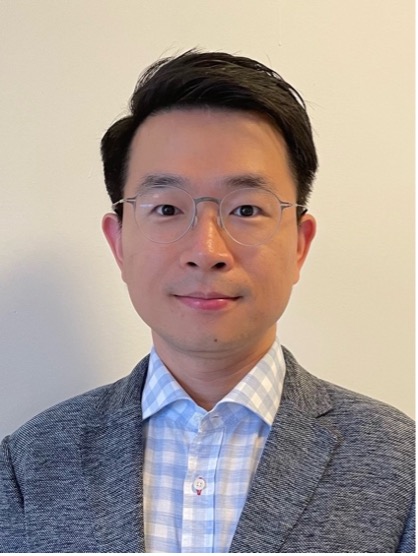 Li (Stephen) Du - "Health Care System Response in MAINLAND CHINA"
Dr. Li Du is an assistant professor at the University of Macau Faculty of Law, Macau SAR. He holds dual bachelor's degrees in both clinical medicine and law (Wuhan University, China) and a Ph.D. in law (University of Alberta, Canada). His teaching and research interests include international law, food law, biotechnology law and policy, and privacy law. Dr. Du has led many research projects on legal and ethical implications of novel and emerging biotechnologies, e.g., genetic testing, stem cells, synthetic biotechnology, etc. He shares his research findings at international conferences frequently and publishes articles regularly in leading academic journals.
Uday
Shankar
Associate Professor of Law Indian Institute of Technology, Kharagpur
Uday Shankar - "Health Care System Response in INDIA"
Prof. Uday Shankar is Associate Professor of Law at Rajiv Gandhi School of Intellectual Property Law, Indian Institute of Technology Kharagpur. He holds a PhD from University of Delhi. He was in the Global Intensive Programme for Young Leading Scholars by International Association of Constitutional Law (2018); he was Magdalene Schoch Fellowship, at Faculty of Law, University of Hamburg (2017). He was awarded fellowship by the Max Planck Institute for Comparative Public Law and International Law, Heidelberg, Germany (2008). His research areas are Constitutional Law; Socio-Economic Rights; Energy Law; Employment Law; Public Law and IP Interface.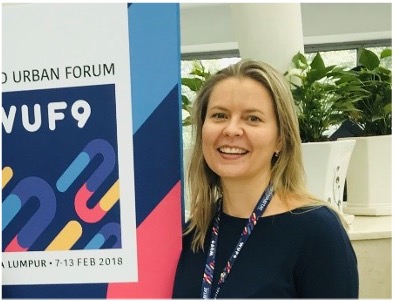 Anne Amin - "Health Care System Response: the UN-HABITAT perspective"
Anne Amin is a legal specialist at the Policy, Legislation and Governance Section of UN-Habitat with twenty years of international professional experience in a variety of different areas, including advisory services in legislative processes, legislative drafting, capacity building and research. Her areas of expertise include urban governance, physical planning law and human rights. Anne holds a Master's degree in Law from the University of Helsinki, Finland, with a specialization in International Tax Law and a Master's Degree in International Law from the University of Paris VIII, France. She is fluent in English, French and Spanish. 
Martin
Crook
Lecture / University of Roehampton University of London

Lecturer in Sociology and International Relations at University of Roehampton. Expert in commissioning and editing a think tank's opinion series, researching with a number of organisations, public speaking and extensive campaigning and communications experience as well as delivering academic papers. Professor Crook  has published a number of papers and books on green criminology, sociology of rights and the political economy of genocide and mass violence.
Damien
Short
University of London – Human Rights Consortium Director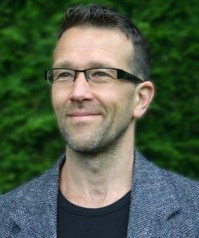 Damien Short - Introductory Address
Professor Damien Short is Co-Director of the Human Rights Consortium (HRC) and a Professor of Human Rights and Environmental Justice at the School of Advanced Study. He has spent his entire professional career working in the field of human rights and environmental justice, both as a scholar and advocate. He has researched and published extensively in the areas of indigenous peoples' rights, genocide studies, reconciliation projects and environmental human rights. He is currently researching the human rights impacts of extreme energy processes (e.g Tar Sands and Fracking – see our designated HRC website http://extremeenergy.org) . Professor Short is a regular academic contributor to the United Nation's 'Expert Mechanism on the Rights of Indigenous Peoples' and an academic consultant for the 'Ethical Trade Task Force' of the Soil Association. He is also the Editor in Chief of the International Journal of Human Rights (Taylor and Francis) and Editor-in-chief of the Journal of Human Rights in the Commonwealth (University of London) and convenor of the British Sociological Association's Sociology of Rights Study Group and an active member of the International Network of Genocide Scholars. Professor Short has also worked with a variety of NGOs including Amnesty International, War on Want, Survival International, Friends of the Earth, Greenpeace and the International Work Group for Indigenous Affairs; and with a range of campaign groups including Eradicating Ecocide, Biofuelwatch, Climate Justice Collective and the UK Tar Sands Network. He currently advises local anti-fracking groups in the UK and county councils on the human rights implications of unconventional (extreme) energy extraction processes such as fracking.
Nadav
Davidovitch
Professor / Health Systems Management Ben Gurion University of the Negev
Nadav Davidovitch - "Health Care System Response in ISRAEL"
Prof. Nadav Davidovitch is an epidemiologist and public health physician and Head of Ben-Gurion University of the Negev's School of Public Health. In the past, he has served as Chair of the Department of Health Systems Management at the University and the Center for Health Policy Research in the Negev.In addition, Prof. Davidovitch is Chair of the Association of Public Health Physicians in Israel, the official Israel representative on the Executive Committee of the European Public Health Association, a member of various committees of the Israeli Ministry of Health including the cabinet of the "Magen Israel" program (a national program for fighting the coronavirus), and a member of various international committees including the Task Force on the Coronavirus of the European Association of the School of Public Health.Prof. Davidovitch has authored a great many articles and books on the subject of public health, health policy, health economics, health systems management, ethics and sociology of health
Cristina
Fraenkel-Haeberle
Professor / University of Administrative Sciences Speyer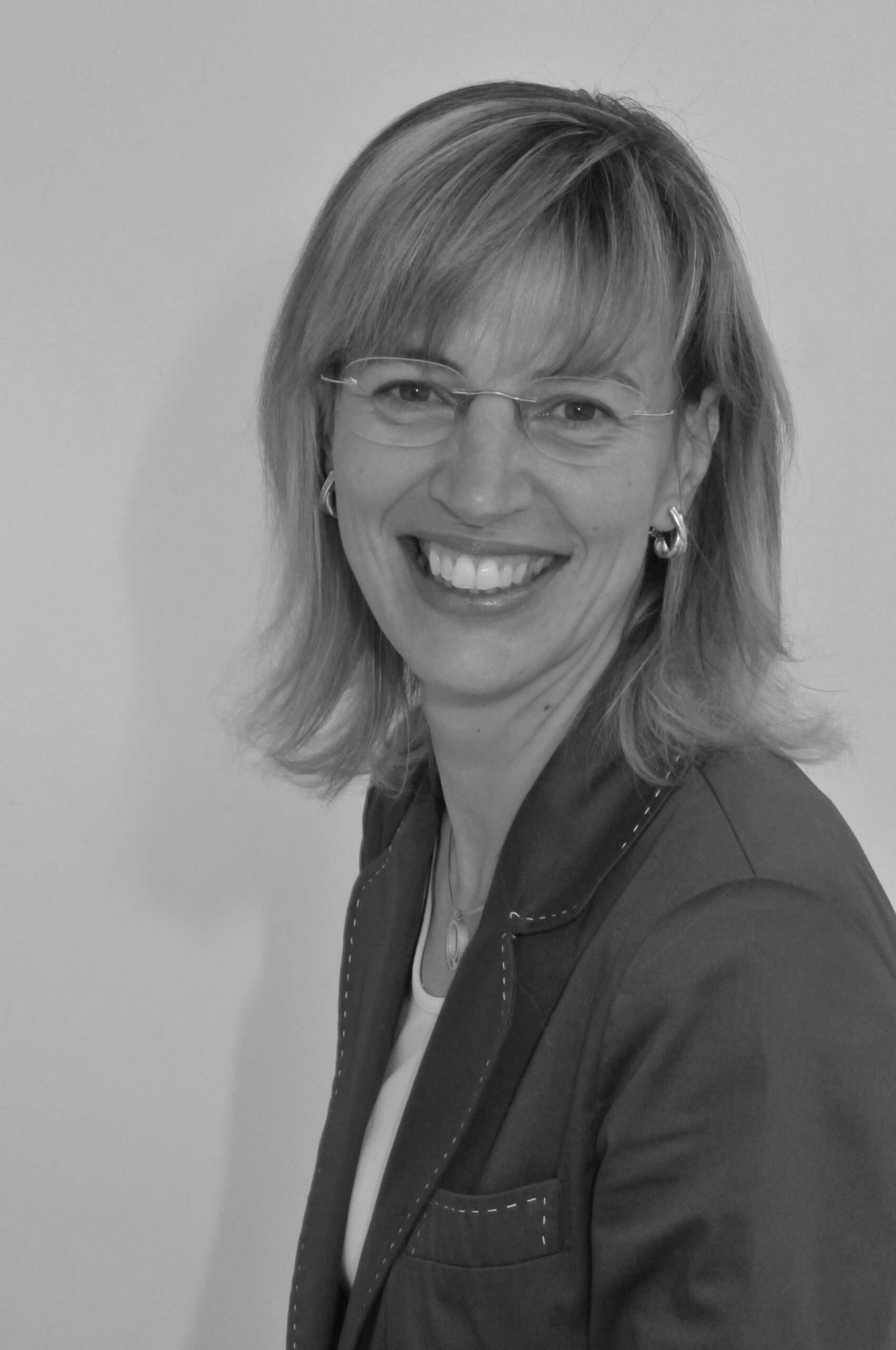 Cristina Fraenkel-Haeberle - "Health Care System Response in GERMANY"
Since 2016 Prof. Dr. Cristina Fraenkel-Haeberle coordinates the research programme "European Administrative Space" at the German Research Institute for Public Administration Speyer where she is also a professor for public law at the German University of Administrative Sciences Speyer, Germany. Her main research interests are in European and national administrative Law, university and environmental law as well as democracy studies.
Stefano
Civitarese Matteucci
Professor / University of Chieti Pescara
Stefano Civitarese Matteucci - "Health Care System Response in ITALY"
Professor of Public law, Department of Legal and Social Studies, University of Chieti-Pescara; Honorary Professor at York Law School — Rapporteur for Italy Rapporteur for Italy in the research project 'Lex Atlas: Covid-19 – The Oxford Compendium of National Legal Responses to Covid-19, Oxford University Press. Authored, co-authored and edited more than 150 works among books, articles, book chapters, annotations of statutes/case law, reports, and reviews over about 25 years of academic career.
Kosali
Simon
Distinguished Professor- Paul O'Neill Chair - Herman Wells Professor Associate Vice Provost (AVP) for Health Sciences Indiana University, Bloomington - O'Neill School of Public and Environmental Affairs
Kosali Simon - "Health Care System Response in the UNITED STATES OF AMERICA "
Dr. Kosali Simon joined O'Neill as a professor in 2010. In 2016 she was named a Herman B Wells Endowed Professor, becoming only the third recipient of this honor at Indiana University. In 2019 she was appointed Associate Vice Provost (AVP) for Health Sciences at IUB. In 2021, she was elected to the National Academy of Medicine. In 2022, she was named a Paul O'Neill Chair at the O'Neill School, and as an IU Distinguished Professor.Simon is a nationally known health economist who specializes in applying economic analysis in the context of health insurance and health care policy. Her current research mainly focuses on the impact of health insurance reform on healthcare and labor market outcomes, and on the causes and consequences of the opioid crisis. 
Amed
Ramirez Sanchez
Professor / Facultad de Derecho Universidad de la Habana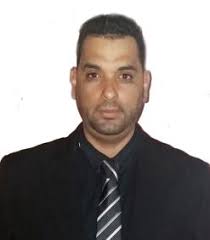 Amed Ramírez Sánchez - "Health Care System Response in the CUBA"
Law Degree at the Universidad de Oriente, Santiago de Cuba. Gold Title and Recognition for outstanding work in culture, teaching and research, best comprehensive graduate in the Sports category and best Graduate General Integral of the Faculty of Law of the promotion (academic year 2008-2009). Best General Comprehensive Graduate of the promotion (academic year 2008-2009) of the Universidad de Oriente, Santiago de Cuba, Cuba. Mention for the Best Student Researcher of Social Sciences Award in the country (2009)
Vitor
Rhein Schirato
Professor / Faculdade de Direito Universidade de São Paulo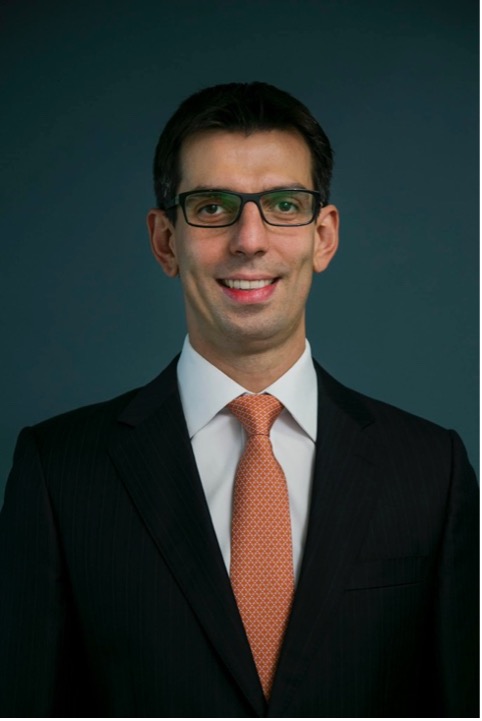 Vitor Rhein Schirato - "Health Care System Response in BRAZIL"
Vitor is a lawyer with more than 15 years of experience in Administrative Law and Infrastructure. Professor of Administrative Law at the Law School of the University of São Paulo. Doctorate (PhD) in Public Law from the Law School of the University of São Paulo (USP).Member of the Italian Association of Administrative Law Professors (AIPDA). Vice-President of The Center for Administrative, Environmental and Urban Law Studies (Cedau). Member of the Asociación Iberoamericana de Estudios de Regulación (Asier). Author of books and articles published in Brazil and abroad related to Administrative Law, Infrastructure and Regulated Sectors.
Martina Conticelli, Univeristy of Tor Vergata
Matteo Gnes, University of Urbino Carlo Bo
Elisa Scotti, University of Macerata
Cristiana Lauri, University of Macerata, EUI
Paola Apollaro, University of Urbino Carlo Bo
info@globalpandemicnetwork.org