The main purposes of this two half-day conference are meant to analyze such issues from both the politician and academic points of views. The first section of the Conference has been the High Level Round Table, a politician forum, which would invite the key politicians, such as MP in charge of climate change issues, or staffs from climate change competent authority, from Taiwan and Europe to discuss mainly:
What are the progress and/or status of policy and legal development on climate change mitigation/adaptation under the threat of COVID-19?,
How are these measures affected and/or restrained by the measures and/or policy to combat COVID-19?
What are the contemporary and/or potential Climate Change related policy and legal program in response to the challenge and opportunity of COVID-19?
What should be the role of green recovery in COVID-19 recovery agenda?
The second section of the conference plans to approach these issues from the academic aspects. Invited professors or experts will share with each other the legal and Policy Development on Climate Change in Asia and Europe in the time of COVID-19. And, special attention will be placed on the Green Recovery Package.
Full details here: 2020年12月3-4日舉辦之【Asian / European Climate Change Forum : Integrating Climate Change Concerns into Post-COVID19 Recovery in the EU & Asia】,開放報名中。 (nthu.edu.tw)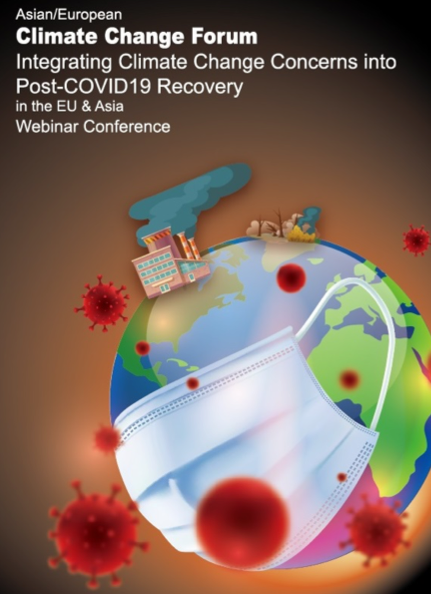 Zoom Link for December 3 :Conference ID: 996 9908 3122Password: maltaLink: https://zoom.us/j/99699083122?pwd=VWo4Vm03QkoyV0oyZUdqM250WTRUUT09
Zoom link for December 4:Conference ID: 944 0569 8092 Password: malta2020 Link: https://zoom.us/j/94405698092?pwd=bFFCMnVEbFBaVVV5eGZJaEFRV2FKdz09