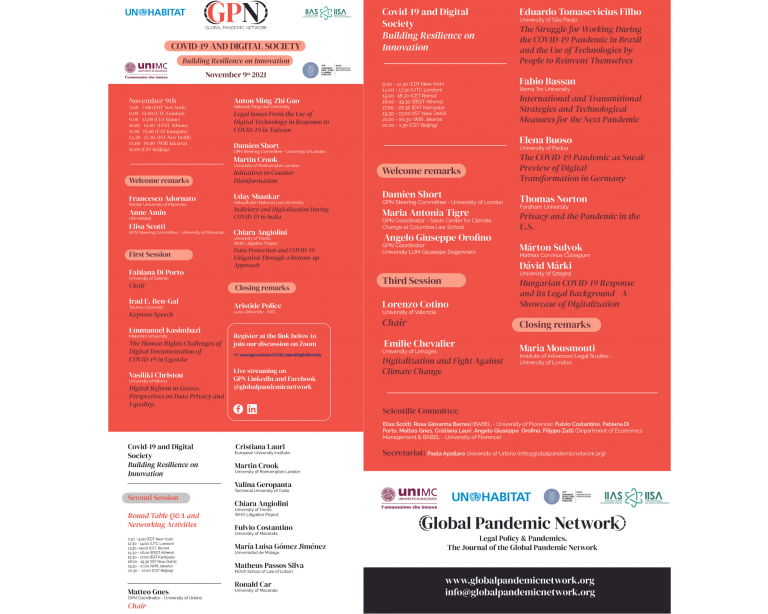 Participation is

fr

ee
Registration is required here: 
https://uniurb-it.zoom.us/meeting/register/tZEpc-Ggrj8rHtRchQeLmr8SPdnmQjXCG-Pr
First session 
9.00 (CET Rome)
8.00 (UTC London)
3.00 (EDT New York)
10.00 (EEST Athens)
11.00 (EAT Kampala)
13.30 (IST New Dehli)
15.00 (WIB Jakarta) 
16.00 (CST Beijing)
Networking activities  
13.30 -15.30 (CET Rome)
12.30 – 14.30 (UTC London)
7.30 – 9.30 (EDT New York)
14.30 – 16.30 (EEST Athens)
15.30 – 17.30 (EAT Kampala)
18.00 – 20.00 (IST New Dehli)
19.30 – 21.30 (WIB Jakarta)
20.30 – 22.30 (CST Beijing)
Second session
15.00 -18.30 (CET Rome) 
14.00 – 17.30 (UTC London)
9.00 – 12.30 (EDT New York)
16.00 – 19.30 (EEST Athens)
17.00 – 20.30 (EAT Kampala)
19.30 – 23.00 (IST New Dehli)
21.00 – 00.30 (WIB Jakarta)
22.00 – 13.30 (CST Beijing)
Francesco
Adornato
Rector, University of Macerata
Welcome Remarks - Francesco Adornato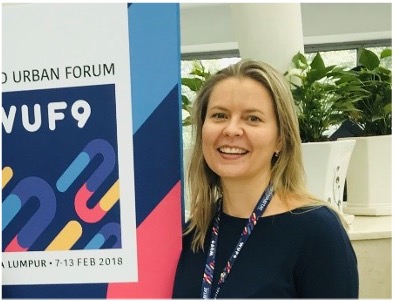 Anne Amin is a legal specialist at the Policy, Legislation and Governance Section of UN-Habitat with twenty years of international professional experience in a variety of different areas, including advisory services in legislative processes, legislative drafting, capacity building and research. Her areas of expertise include urban governance, physical planning law and human rights. Anne holds a Master's degree in Law from the University of Helsinki, Finland, with a specialization in International Tax Law and a Master's Degree in International Law from the University of Paris VIII, France. She is fluent in English, French and Spanish. 
Elisa
Scotti
GPN Steering Committee, Director, Master in Administrative Science and Innovation in Public Administration, University of Macerata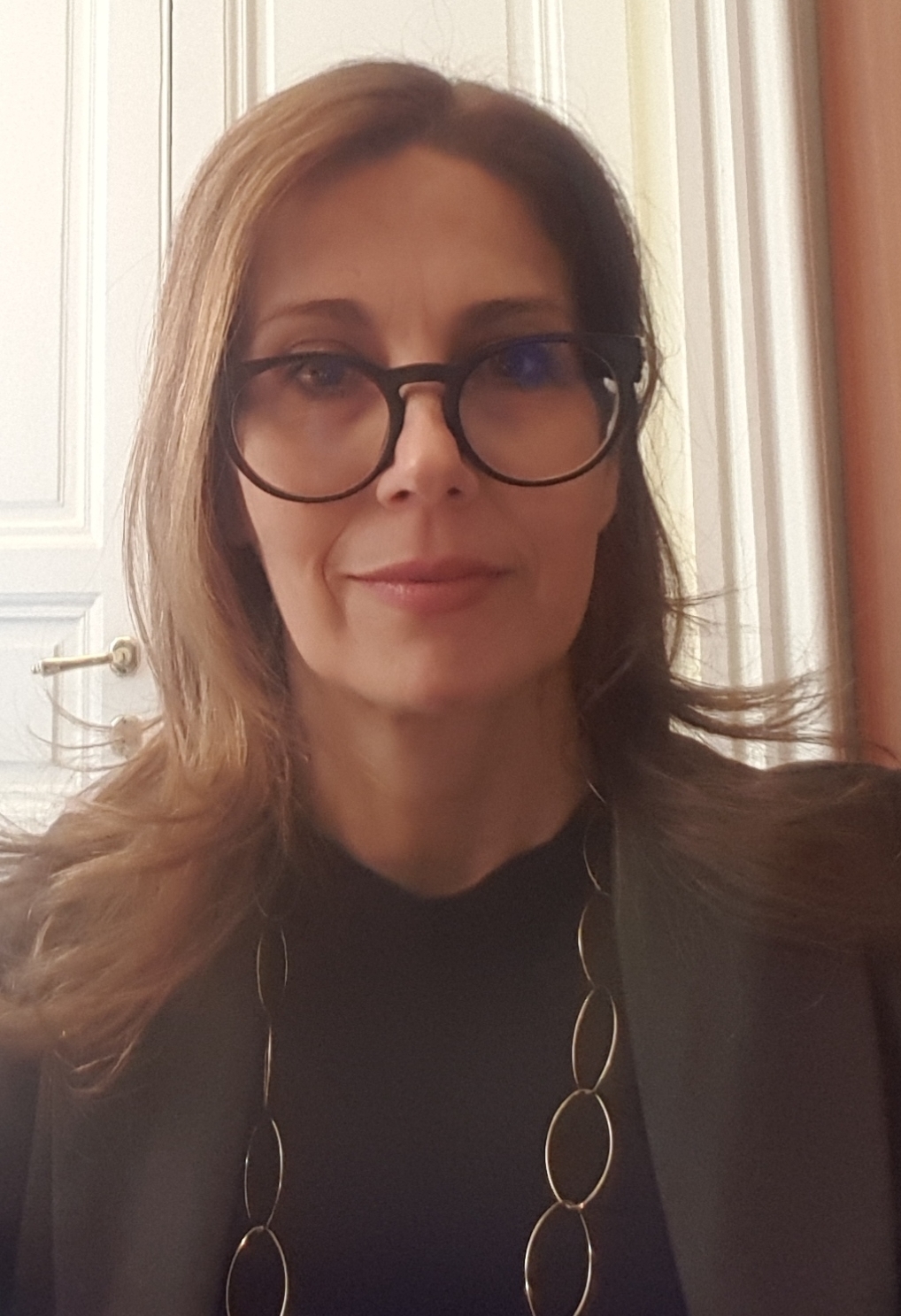 GPN Steering Committee, Director, Master in Administrative Science and Innovation in Public Administration, University of Macerata
Fabiana
Di Porto
Salento University
Fabiana Di Porto (lawandtechnology.it) is Professor of Law and Tech at University of Salento and Luiss University (Italy), Director of Algorithmic Disclosure Research Project, and a former Forchheimer Visiting Professor at the Hebrew University of Jerusalem. She also sits in the executive board of the Academic Society for Competition Law-Ascola and was visiting fellow at the Federman Cybersecurity Research Centre of the Hebrew University.
She has published or co-edited 5 books, she is author or co-author of more than 80 academic articles and book chapters, and she has been invited to give lectures and present her work at conferences, workshops, and seminars on over a hundred occasions in several different countries.In her most recent work, she is experimenting into what AI can bring of good to simplifying law, making public governance and rulemaking future-proof, enhancing social co-existence
Irad
E. Ben-Gal
Israel - Tel Aviv University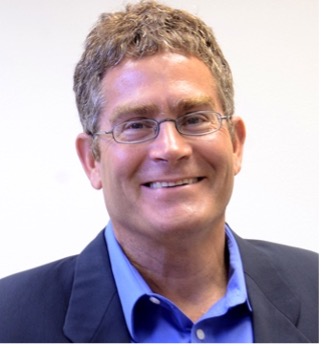 Irad E. Ben-Gal
Keynote Speech
Known expert in AI, machine learning and predictive analytics with more than 20 years of experience in the field, including R&D collaborations with companies such as Oracle, Intel, GM, Applied Materials, Siemens and Nokia. Published 4 books and more than 100 scientific papers & patents, supervised dozens of graduate students and received numerous research awards. Irad is the co-founder and chairman of CB4 ("See Before"), a startup backed by Sequoia Capital that provides granular predictive analytics solutions to retail organizations. Advisory board member in several AI focused startup companies.
Emmanuel
Kasimbazi
Makerere University, Uganda

Emmanuel  Kasimbazi- The Human Rights Challenges of Digital documentation of COVID-19 in Uganda.
Professor Emmanuel B Kasimbazi is a Professor of Law at the School of Law, Makerere University, and Kampala, Uganda.   He writes, teaches and advises governments and international organizations on environmental Law and Policy   He is an active member in the IUCN as a member of the Academy on Environmental Law and a member of the IUCN Commission on Environmental Law. He is a fellow of the Uganda National Academy of Sciences, the African Academy of Sciences and the World Academy of Sciences.  He was the Winner of the Scientist of the Year 2020 in Social Sciences / Law / Environment category awarded by the International Achievements Research Center based in Chicago, USA.
Vasiliki
Christou
University of Athens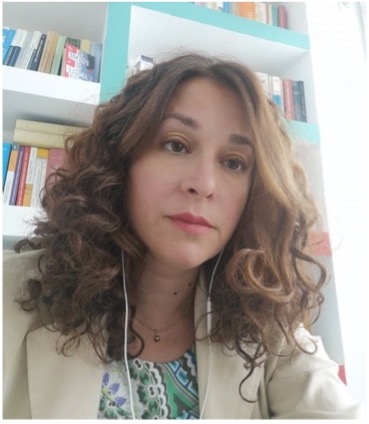 Vasiliki Christou - Digital Reform in Greece. Perspectives on Data Privacy and Equality
Vassiliki Christou (born 1979) is Assistant Professor of Constitutional Law at the National and Kapodistrian University of Athens, Faculty of Law since 2020. She studied law (1997-2001) and legal philosophy (2001-2003) in Athens Faculty of Law, while she holds a PhD Degree from the University of Heidelberg, Faculty of Law (2006), all with distinction. For her doctoral studies she received a scholarship from DAAD. She has been a Guest at Max Planck Institute for Comparative Public Law and International Law in Heidelberg twice (2007, 2012) and has also visited the University of Cambridge, Wolfson College as a Visiting Scholar Research Associate (2018). She has written three books and a number of articles in legal journals and collective works in Greek, English, and German. Her fields of expertise are freedom of expression, data protection and privacy, separation of powers, representative democracy, civil liberties in the pandemic. She is also interested in modern political philosophy (emphasis on John Rawls and Martha Nussbaum) and comparative public law.
Anton
Minbg-Zhi Gao
National Tsing Hua University, Taiwan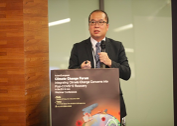 Anton Ming-Zhi Gao - Legal issues from the use of Digital Technology in response to COVID-19 in Taiwan
PhD in Law, Institute of Environmental and Energy Law, K.U.Leuven, Belgium Anton received a master Degree (MA) from National Taiwan University and wrote a thesis on electricity liberalization in the EU, Germany, France, UK, US, California, Pennsylvania and Taiwan. He received another master Degree in energy and environmental law (LLM) from K.U. Leuven in July 2005. His main research focus is on energy and environmental law, including their interaction. He worked on several government-funded projects with an energy thinking tank, i.e. Taiwan Research Institute, in 2001-2004. In recent years he has published several articles and made several presentations on international renewable energy law, construction and demolition waste, energy liberalization & energy security, and European Directive on strategic environmental assessment (SEA)
Damien
Short
University of London – Human Rights Consortium Director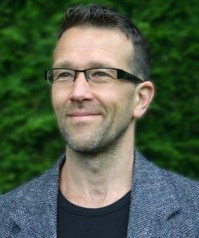 Damien Short -
Initiatives to Counter Disinformation
Professor Damien Short is Co-Director of the Human Rights Consortium (HRC) and a Professor of Human Rights and Environmental Justice at the School of Advanced Study. He has spent his entire professional career working in the field of human rights and environmental justice, both as a scholar and advocate. He has researched and published extensively in the areas of indigenous peoples' rights, genocide studies, reconciliation projects and environmental human rights. He is currently researching the human rights impacts of extreme energy processes (e.g Tar Sands and Fracking – see our designated HRC website http://extremeenergy.org) . Professor Short is a regular academic contributor to the United Nation's 'Expert Mechanism on the Rights of Indigenous Peoples' and an academic consultant for the 'Ethical Trade Task Force' of the Soil Association. He is also the Editor in Chief of the International Journal of Human Rights (Taylor and Francis) and Editor-in-chief of the Journal of Human Rights in the Commonwealth (University of London) and convenor of the British Sociological Association's Sociology of Rights Study Group and an active member of the International Network of Genocide Scholars. Professor Short has also worked with a variety of NGOs including Amnesty International, War on Want, Survival International, Friends of the Earth, Greenpeace and the International Work Group for Indigenous Affairs; and with a range of campaign groups including Eradicating Ecocide, Biofuelwatch, Climate Justice Collective and the UK Tar Sands Network. He currently advises local anti-fracking groups in the UK and county councils on the human rights implications of unconventional (extreme) energy extraction processes such as fracking. 
Martin
Crook
Roehampton University

Martin Crook -
Initiatives to Counter Disinformation
Uday
Shakar
Hidayatullah National Law University, Raipur
Uday Shankar - Judiciary and Digitialisation during Covid 19 in India
Prof. Uday Shankar is Associate Professor of Law at Rajiv Gandhi School of Intellectual Property Law, Indian Institute of Technology Kharagpur. He holds a PhD from University of Delhi. He was in the Global Intensive Programme for Young Leading Scholars by International Association of Constitutional Law (2018); he was Magdalene Schoch Fellowship, at Faculty of Law, University of Hamburg (2017). He was awarded fellowship by the Max Planck Institute for Comparative Public Law and International Law, Heidelberg, Germany (2008). His research areas are Constitutional Law; Socio-Economic Rights; Energy Law; Employment Law; Public Law and IP Interface.
Chiara
Angiolini
University of Trento / WHO Litigation Project
Chiara Angiolini - Data Protection and Covid-19 Litigation Through a Bottom-up Approach
Dr. Chiara Angiolini is postdoctoral researcher in private law at the Faculty of Law of the University of Trento in Italy and adjunct professor at the Department of Law of the University of Pisa. She studied law at the University of Pisa. She holds a Ph.D. in private law at the Ca' Foscari University of Venice, Italy, writing her dissertation on the commons, focusing on the relationship between property regimes and fundamental rights. Her research mainly focuses on data protection, consumer law, property law, law and gender.
Aristide
Police
Luiss University - Rome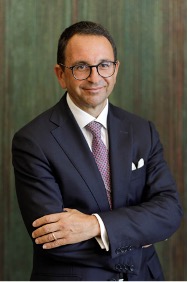 Aristide Police -
Closing Remarks
Professor Aristide Police has an extensive and all-round experience in all sectors of administrative law. He is listed in the highest sector rankings, such as "Hall of Fame" (Legal500) and "Star Individual" (Chambers). He is particularly experienced in the field of public procurement and concessions, public law economics, privatisation of public companies, relations with independent administrative authorities, administrative litigation, proceedings before Italian Supreme Audit Institution and economic and infrastructural planning, as well as EU policies and funding. Professor Police's academic career is equally significant. He is currently Professor of Administrative Law at the LUISS "Guido Carli" University, having previously held the same position at "Tor Vergata" University in Rome and at the University of Teramo. At the same time, he was appointed Adjunct Professor at the Law School of China University of Political Science and Law in Beijing. He is an Alumnus of the London School of Economics and Political Science. He has been a member of the Board of Auditors of the Italian President of the Republic's Office, of the Commission for access to administrative documents at Italy's Prime Minister's Office and of several Ministerial Commissions, including, most recently, the commission for the drafting of the new Regulation implementing the Italian Code of Public Contracts. He has been a Director of public and private companies, including as Chairman of Alitalia (2006-2008). In 1993, he was admitted to the bar and in 2001, to practice before the Italian Supreme Court.
Aristide
Police
Luiss University - Rome
Round Table Q&A and Networking Activities
Matteo Gnes (GPN Coordinator / University of Urbino ) – Chair 
Cristiana Lauri (European University Institute)
Martin Crook (University of Roehampton)
Valina Geropanta (Technical University of Crete)
Chiara Angiolini (University of Trento WHO Litigation Project)
Fulvio Costantino (University of Macerata)
Matheus Passos Silva (NOVA School of Law of Lisbon)
María Luisa Gómez Jiménez (Universidad de Málaga)
Lorenzo
Cotino
University of Valencia
Lorenzo Cotino Hueso, Professor of Constitutional Law at the University of Valencia ("Catedrático), former judge of the High Court of Justice of the Valencia Region (2000-2019). PhD in Law and Graduate and Advanced Studies in Political Science, Guest professor at Konstanz (Germany) since 2004 and honorary professor of Universidad Nacional of Colombia and U. Católica de Cuenca (Educador). Author or editor of 20 books, he has written over 150 scientific articles and book chapters.
President since 2004 of National Association
Emilie
Chevalier
Université de Limoges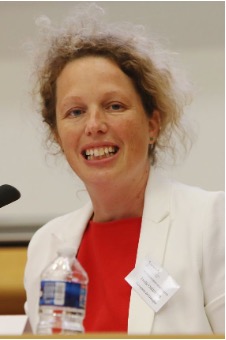 Emilie Chevalier - Digitalization and fight against Climate change
Emilie Chevalier (F) is an Associate Professor in European and Public law in the Law and Economics Faculty of the University of Limoges. She obtained a PhD from the University of Limoges in 2010, after an LL.M. in International, European and Comparative Law in Maastricht University (2004). Her PhD analysed the principle of good administration and European Union law (published with Bruylant-Larcier, 2014). She has extensive teaching experience in the field of European and administrative law. Her fields of research are European administrative law, administrative procedural rights, European environmental law and the procedural enforcement of European law at national level. She has taken part in international and European research projects, and published chapters and articles in French and in English. She has coordinated several research and publication projects (Research project funded by the French Constitutional Council "QPC et droit de l'environnement"), and she is part of the steering committee of the transnational administrative law network. She published "Institutions européennes" (with O. Dubos, Dalloz 2019). She is co-heading the teaching international program 'European Studies' at the University of Limoges (2019). Since September 2018, she is the vice-dean of the Law and Economics Faculty of Limoges in charge of international relations
Eduardo Tomasevicius
Filho
University of São Paulo, SP, Brazil
Eduardo Tomasevicius Filho - The struggle for working during the COVID-19 pandemic in Brazil and the use of technologies by people to reinvent themselves
Eduardo Tomasevicius Filho.J.D in Laws (2001), Ph.D. in Civil Law (2007) and Habilitation("associate professorship thesis") in Civil Law (2017) at the University of Sao Paulo -USP. Associate Professor of the Department of Civil Law of the University of Sao Paulo Law School. Leader of the Research Group "Civil Law in Network Society" about data protection laws and artificial intelligence, as well as the right to the city. Lawyer and legal advisor in Sao Paulo
Fabio
Bassan
Roma 3 University
Fabio Bassan - International and Transnational strategies and technological measures for the next pandemic
Fabio Bassan is Full Professor in International Law and European Union Law at Roma Tre University. ICSID Conciliator, his research mostly focuses on International Economic and Financial Law and European Union market regulation. He authored many books and articles and is in the Board of several journals 
Elena
Buoso
University of Pauda

Elena Buoso - The COVID-19 pandemic as sneak preview of digital transformation in Germany
Prof. Elena Buoso is associate professor of Administrative Law at the School of Law in Padua. She has been visiting fellow in several Research Institutions (Max-Planck-Institute for comparative public Law in Heidelberg (2007-2008); Humboldt Universität zu Berlin (2009); University of Reading (2011), Universidad de Alicante (2019); visiting professor at the Julius Maximilian Universität, Würzburg (2015-16) and appointed professor at the Universität Innsbruck (2017-21). She is interested in administrative and constitutional law as well as in environmental, urban and digital law.
Thomas
Norton
Fordham University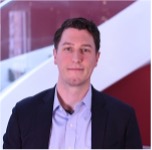 Thomas Norton - Privacy and the Pandemic in the U.S..
Tom Norton is the Executive Director of the Center on Law and Information Policy (CLIP) and a member of the Adjunct Faculty at Fordham University School of Law. Tom earned a JD from Fordham and served as CLIP's Privacy Fellow from 2014 to 2016. Prior to returning to CLIP as Executive Director, Tom was a litigation attorney at the law firm Arent Fox LLP in New York City. 
Marton
Sulyok
Mathias Corvinus Collegium - Hungary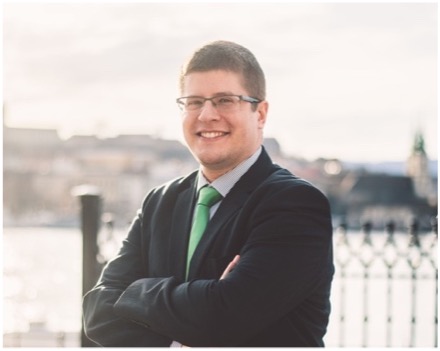 Marton  Sulyok - Hungarian COVID-19 response and Its Legal Background - A Showcase of Digitization
Senior Lecturer in Constitutional Law and Human Rights. Graduate of Law and Political Sciences from the Faculty of Law and Political Sciences at the University of Szeged (SZTE, 2007). In 2009, he completed an American Legal Expert training at SZTE, in cooperation with the University of Toledo College of Law (OH, USA). In 2017, he successfully defended his PhD theses in law and political sciences (summa cum laude), examining the comparative constitutional law aspects of fair trial and the protection of privacy. At present, he is a senior lecturer at the Institute of Public Law at the same university, while also managing their English-language Master in International Relations program. Between 2015-2020, he served as an Alternate Member of the Management Board of the Fundamental Rights Agency of the European Union in Vienna. In the fall of 2020, he joined the team of MCC (Mathias Corvinus Collegium) in Budapest, where he currently heads the Public Law Center. He publishes nationally and internationally in English, French and Hungarian in the fields of (comparative) constitutional law, European human rights protection, constitutional identity, the relationship of national constitutional courts to EU law.
David
Marki
University of Szeged
David Mark - Hungarian COVID-19 response and Its Legal Background - A Showcase of Digitization
Assistant research fellow at the Public Law Center at the Mathias Corvinus Collegium (MCC) School of Law (Budapest, Hungary) (since 2020) and assistant lecturer at the University of Szeged Faculty of Law and Political Sciences' Institute of Public Law.Since February2021 he isprogram coordinator of the Legal Clinic (University of Szeged)that provideslegal aid for the indigent, to maintain connections with the local interest-groups and their representatives, and members of the civil organizations.PhD Candidate (University of Szeged), his field of research is the criminal justice system with particular attention to the publicity of court procedures, and the relation between the media and criminal procedures.
Maria
Mousmouti
Institute of Advanced Legal Studies - London
Maria Mousmouti - Closing remarks
Maria Mousmouti specialises in law-making, legislative quality and effectiveness, legislative design and drafting and equality and fundamental rights. Her expertise covers law-making, legislative drafting, ex-ante and ex-post legislative scrutiny and gender-sensitive scrutiny of legislation.  She lectures at the Institute of Advanced Legal Studies of the University of London and is the Executive Director of the Centre for European Constitutional Law, a research center based in Athens, Greece. She has worked in more than 25 countries in the EU, Southern Europe, the Middle East, Africa and Asia to support legislative reform initiatives through evidence-based advice and capacity-building. Recent publications include her monograph 'Designing Effective Legislation' (2019) and four papers on gender-sensitive post-legislative scrutiny (Gender – sensitive Post-Legislative Scrutiny; Case study 1: Gender-Sensitive Post-Legislative Scrutiny of general legislation; Case study 2: Post-legislative scrutiny of gender-specific legislation; Case study 3: Data and gender-sensitive post-legislative scrutiny, 2020) 
Elisa Scotti
Rosa Giovanna Barresi (BABEL – University of Florence)
Fulvio Costantino
Fabiana Di Porto
Matteo Gnes
Angelo Giuseppe Orofino
Filippo Zatti (Department of Economics and Management & BABEL – University of Florence)
Cristiana Lauri
Paola Apollaro (University of Urbino)